IMPORTANT TIPS ON THE INSTRUCTIONS FOR YOUR COMMON APPLICATION ESSAY
One way to start coming up with interesting ideas for your Common App essay is to check out the instructions. I know this sounds ridiculously simplistic, but I've found that many students overlook these directions, and this neglect can lead to problems with your essay.
THE NOT-SO-SURPRISING BUT IMPORTANT FIRST SET OF COMMON APP ESSAY INSTRUCTIONS
The first instructions remind you that your application essay is meant to demonstrate "your ability to write clearly and concisely on a selected topic" and emphasize how this essay allows you to "distinguish yourself in your own voice."
MY TIPS: You're not writing a traditional academic essay.
Your tone doesn't need to be formal.
You should definitely make use of contractions, which enhance the flow of your essay.
You don't need to structure your essay the way you usually do for school essays.
In almost all cases, you should avoid writing a traditional opening paragraph. You can plunge readers right into the middle of an experience or have a opening paragraph that's just one sentence long.
You can also do away with typical conclusions. Many of my students tuck a concluding sentence into the last main paragraph of their essay, which helps them avoid blah-sounding concluding paragraphs.
Then, there's mention of something that's really essential to keep in mind as you're thinking about what you want to write about in your admissions essay.
You're asked to consider what "you want the readers of your application to know about you apart from courses, grades, and test scores."
MY TIPS: This isn't to say that you can't write about your courses or something related to your grades and test scores.
You just want to make sure you're focused on aspects of your academic life that aren't obvious from your transcript or other parts of your application. Provide insight into your thought process, perspective, and character. You have to strike a balance between external and internal details.
CLICK HERE (and then scroll down in the post) to learn how you could write an essay about a tense in-class discussion that involved you challenging the belief of one of your classmates.
You could also write about a time when you failed or didn't live up to your own intellectual standards. CLICK HERE to learn more about my strategies for the "failure" essay topic.
CLICK HERE to get tips on interesting ways of writing about your academic or intellectual experiences in the the "problem you've solved or would like to solve" essay.
Your Common Application essay must be between 250-650 words. If it's shorter or longer, the Common Application won't accept it.
MY TIPS: It would be so amazing if you could write an illuminating 250-word college application essay, but you probably can't. Most of my students' essays are between 600-650 words. Vivid anecdotes are key to powerful personal essays.
MOST REVEALING INSTRUCTION FOR YOUR
COLLEGE APPLICATION ESSAY
The most revealing instruction is hidden in the details.
So what is that important detail?
You're instructed to use "the prompt to inspire and structure your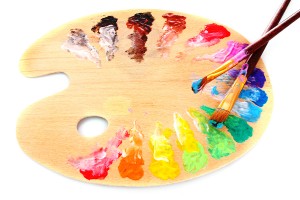 response."
What does this mean?
You have creative license!
The essay topic is designed to get you thinking–to inspire you and help you come up with ways of structuring a narrative that will provide admissions officers with a clear, vivid, and compelling image of you.
You don't have to take the essay topics literally. You don't have to limit yourself to answering what seems to be the exact question.
I'm not saying that you can ignore the essay topics and go off in a totally different direction.
You can, however, come up with interesting, even surprising "takes" on the college essay topics. You can interpret the questions.
You want to keep an open, creative mind when reading and contemplating the topics for your application essay so that you can come up with the most interesting, illuminating angle on them, which, in turn, will help you and your essay stand out.
Too many students don't realize the amount of freedom they really have in terms of approaching the essay topics, and I don't want you to be stuck in the same situation!
CLICK HERE to get my tips for creative ways of approaching the "time when you questioned or challenged a belief or an idea" essay.
COLLEGE APPLICATION TOPICS FOR 2017-2018
Now it's time to take a look at the seven Common Application essay topics
1. "Some students have a background, identity, interest, or talent that is so meaningful they believe their application would be incomplete without it. If this sounds like you, then please share your story."
2. "The lessons we take from obstacles we encounter can be fundamental to later success. Recount a time when you faced a challenge, setback, or failure. How did it affect you, and what did you learn from the experience?"
3. "Reflect on a time when you questioned or challenged a belief or idea. What prompted your thinking? What was the outcome?"
4. "Describe a problem you've solved or a problem you'd like to solve. It can be an intellectual challenge, a research query, an ethical dilemma – anything that is of personal importance, no matter the scale. Explain its significance to you and what steps you took or could be taken to identify a solution."
5. "Discuss an accomplishment, event, or realization that sparked a period of personal growth and a new understanding of yourself or others."
6. "Describe a topic, idea, or concept you find so engaging that it makes you lose all track of time. Why does it captivate you? What or who do you turn to when you want to learn more?"
7. "Share an essay on any topic of your choice. It can be one you've already written, one that responds to a different prompt, or one of your own design."
WHAT SHOULD YOU DO FIRST?
Don't commit yourself to one essay topic right away.
Give yourself some time to absorb the questions, think about your experiences and perspectives on them, get clear on why colleges should know these things about you, and explore possible angles on the topic.
If you're in the Get Yourself Into College™ program, make sure you watch the sessions in Module 3. I share lots of strategies for coming up with great angles on the topics and provide you with plenty of case studies and sample structures to get your creative juices flowing.
WHAT SHOULD YOU DO NEXT?
Find out if the schools to which you're applying also require you to write supplemental essays.
The easiest way to access the information is by setting up your Common Application account and selecting your schools. Then, when you click on the "My Colleges" tab and click on each school, you'll see "Writing Supplement" if the school has one. If you're applying to specific schools within a college, make sure you fill out that information within the Common App because these schools often have additional supplemental essays you have to write, and they won't show up if you haven't selected the school.
Why do you need to get clear about your supplemental essays?
Identifying all of the essays you have to write as part of your college application process will make it much easier for you to figure out what you should be sharing with admissions officers and where you should be sharing it.
Students who don't use this approach often get themselves into a problematic situation. They write about something in their Common Application essay that really belonged in one of their supplemental essays. Just FYI, colleges don't want you to repeat yourself.
NEED MORE HELP?
CLICK HERE to learn about my consultations. You'll be amazed at how much we can accomplish in just one hour together!
Blog post images in order of use: ©skocko/bigstock.com, ©Yastremska/bigstock.com